HAMBURG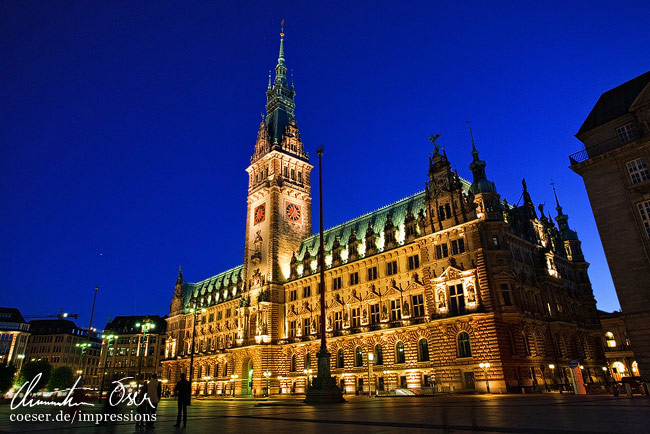 The illuminated city hall during the blue hour.

Das beleuchtete Rathaus während der Blauen Stunde.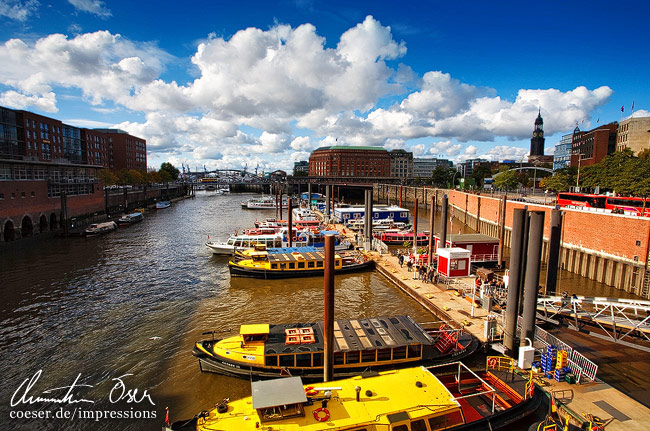 Ships anchor in a small harbour in the Hamburg Speicherstadt.

Schiffe ankern in einem kleinen Hafen in der Speicherstadt.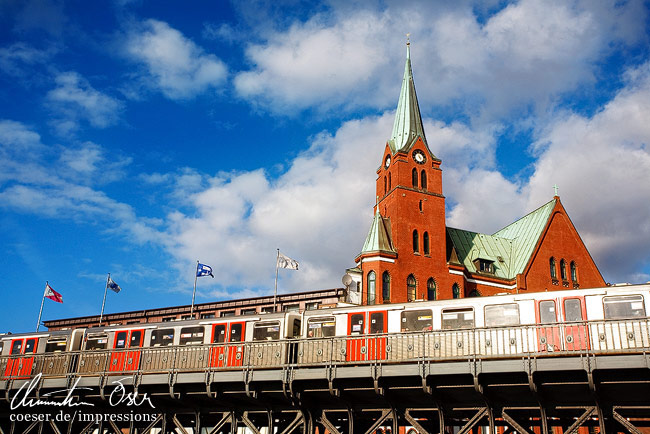 A metro train passes the Swedish Gustaf Adolfs church (Gustaf Adolfskyrkan).

Ein U-Bahn-Zug fährt an der Gustaf-Adolfs-Kirche (Gustaf Adolfskyrkan) vorbei.

View on the city as seen from the St. Michaelis church (Michel).

Blick auf die Stadt von der Hauptkirche Sankt Michaelis (Michel).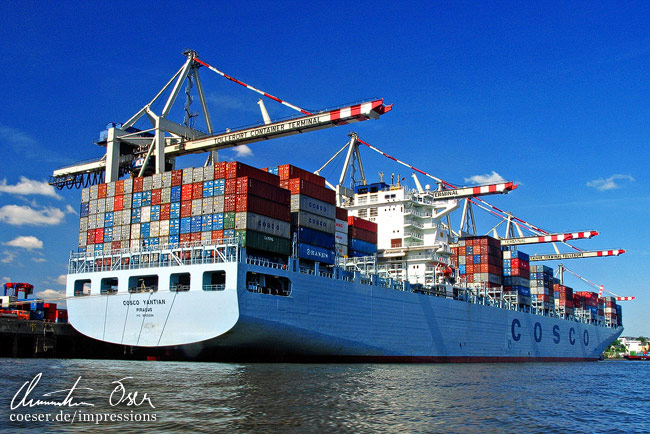 On of the gigantic container ships in the Hamburg harbour.

Eines von vielen riesigen Containerschiffen im Hafen von Hamburg.

A woman reads the BILD newspaper in the Planten un Blomen park.

Eine Frau liest die BILD-Zeitung im Planten-un-Blomen-Park.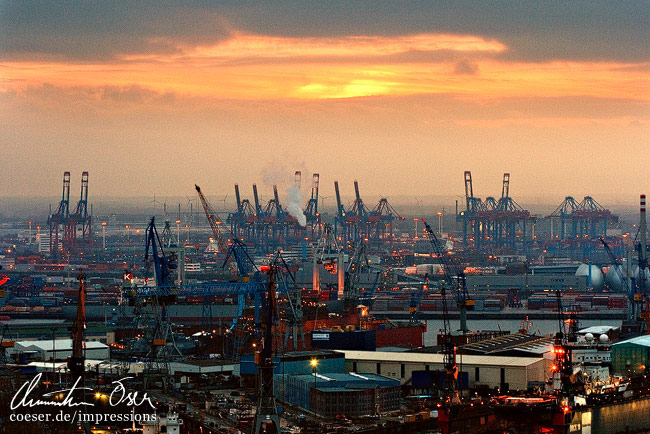 Sunset illuminates dozens of cranes in the Hamburg harbour.

Der Sonnenuntergang beleuchtet Dutzende Kräne im Hafen von Hamburg.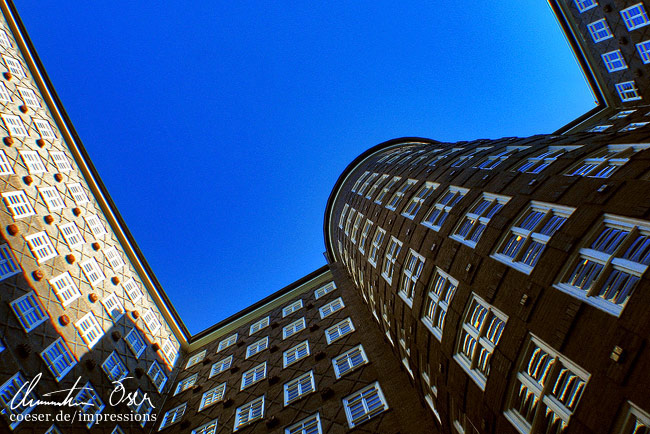 Interior courtyard of the Chilehaus.

Innenhof des Chilehauses.

The Heinrich Hertz radio telecommunication tower next to the fair halls.

Der Heinrich-Hertz-Turm (Fernsehturm, Telemichel) neben den Messehallen.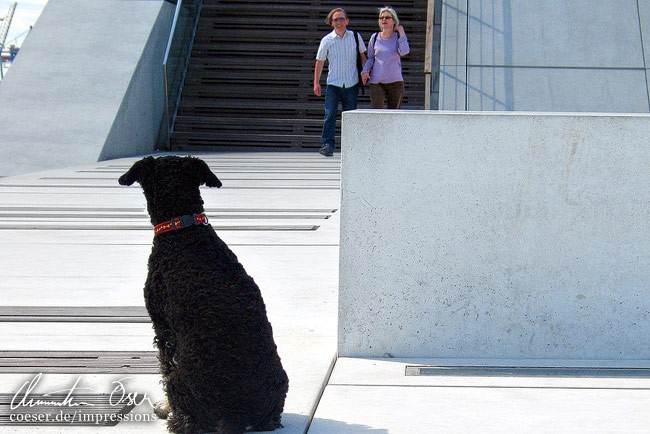 A dog watches people coming from the Dockland office building.

Ein Hund beobachtet Menschen vor dem Dockland Bürogebäude.
nach oben / back to top