ISTANBUL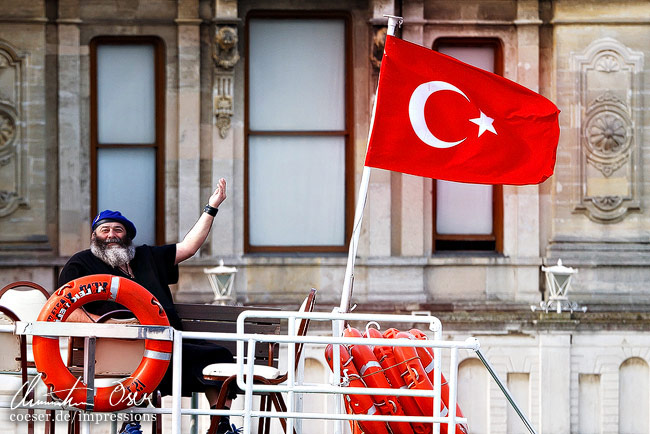 A proud resident presents the Turkish flag.

Ein Einheimischer präsentiert stolz die türkische Flagge.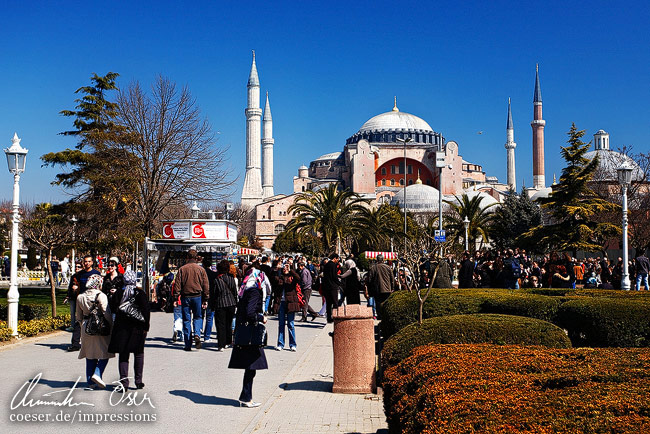 On the way to the famous Hagia Sophia museum (formely a mosque).

Auf dem Weg zum berühmten Hagia-Sophia-Museum (früher eine Moschee).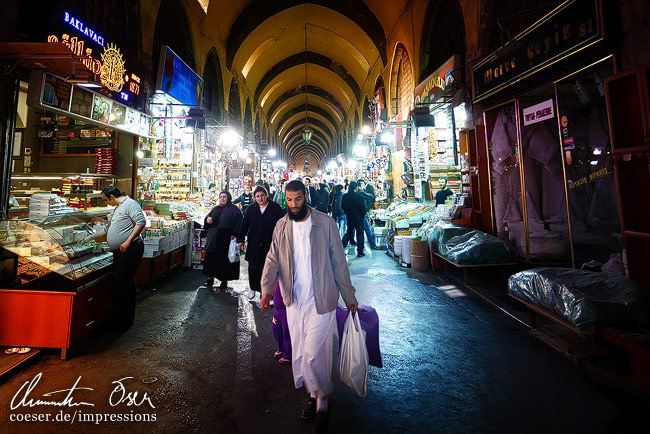 A lot of activity is going on in the Grand Bazaar.

Reges Treiben herrscht am Großen Basar.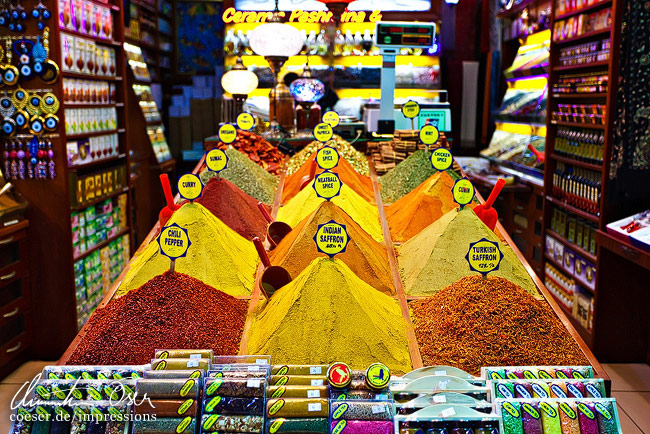 When it comes to spicery you are spoilt for choice.

Wenn es um Gewürze geht, haben Sie die Qual der Wahl.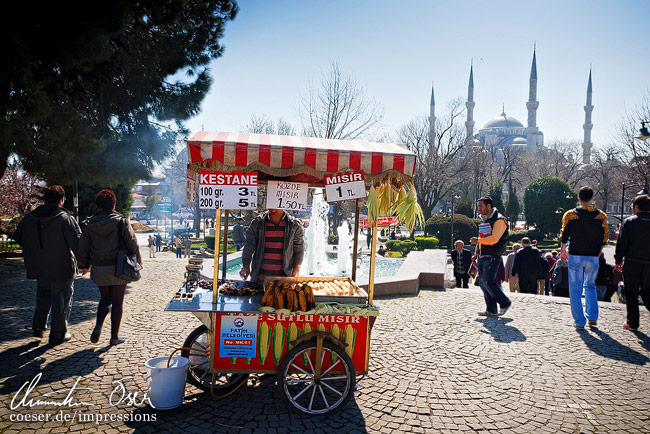 You can buy chestnuts and corn cobs in the whole city.

Maroni und Maiskolben können in der ganzen Stadt gekauft werden.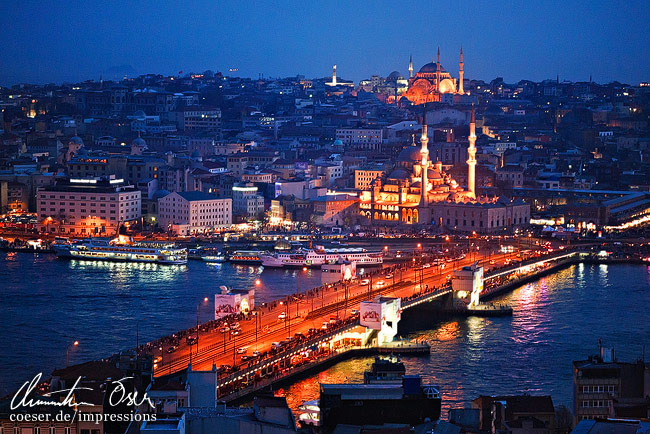 The Galata bridge, the New Mosque (Yeni Camii) and the Nuruosmaniye Mosque.

Die Galatabrücke, die Neue Moschee (Yeni Camii) und die Nuruosmaniye-Moschee.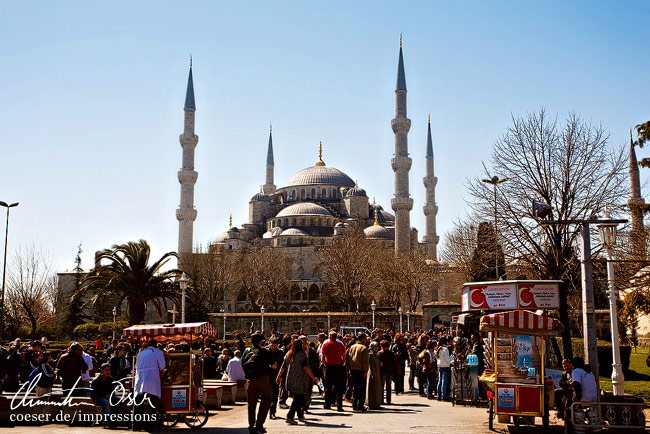 The Sultan Ahmed Mosque (Sultanahmet Camii).

Die Sultan-Ahmed-Moschee (Sultanahmet Camii).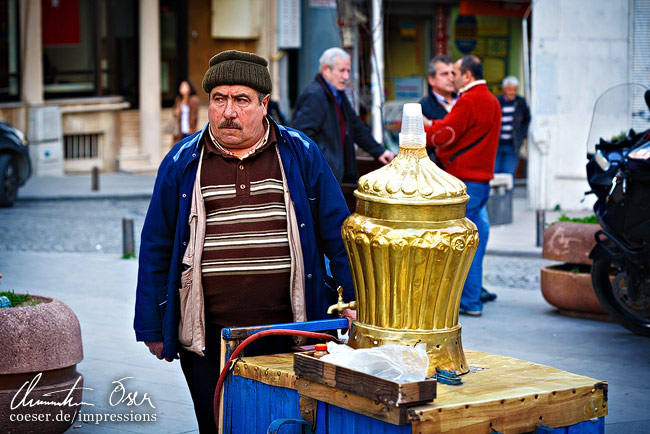 A local tea sales man.

Ein einheimischer Teeverkäufer.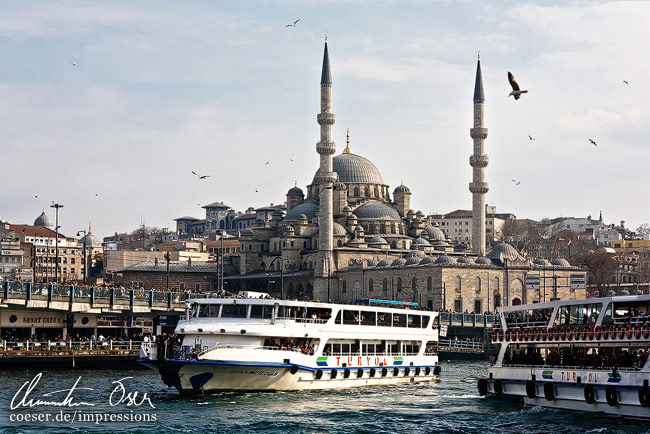 Boat tours start close to the New Mosque (Yeni Camii).

Bootstouren starten in der Nähe der Neuen Moschee (Yeni Camii).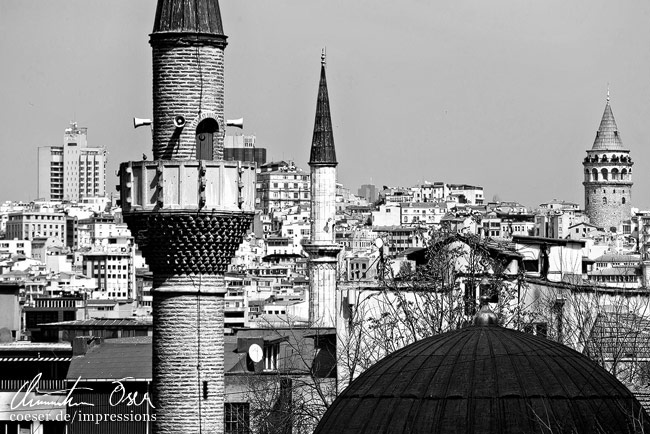 Five times a day the call to prayer is issued by speakers on Minarets.

Fünfmal täglich wird über Lautsprecher auf Minaretten zum Gebet aufgerufen.
nach oben / back to top