MIAMI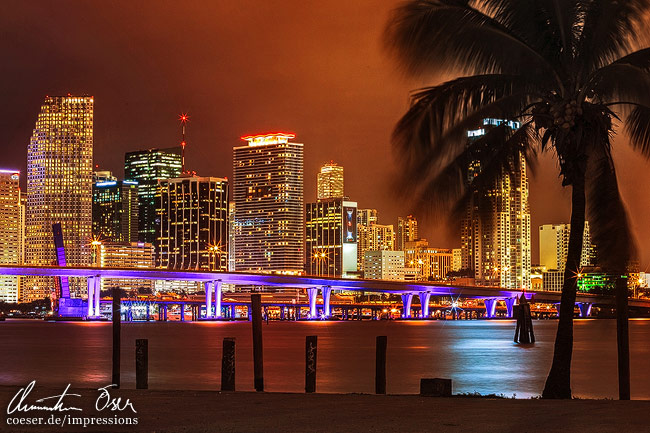 The illuminated skyline of Miami after sunset.

Die beleuchtete Skyline von Miami nach Sonnenuntergang.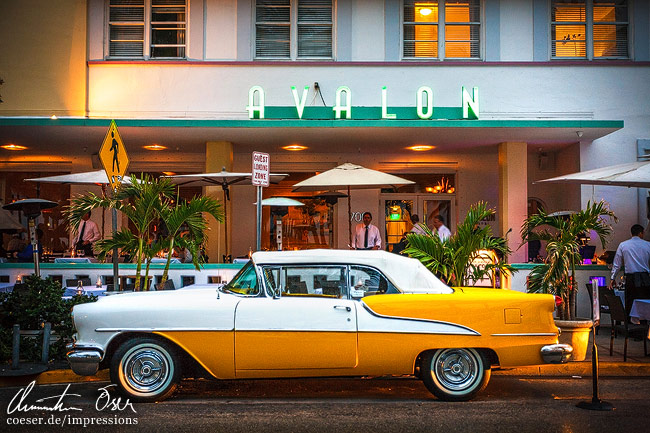 An old Buick stands in front of the Art Deco Avalon hotel.

Ein alter Buick steht vor dem Avalon-Hotel im Art-Deco-Stil.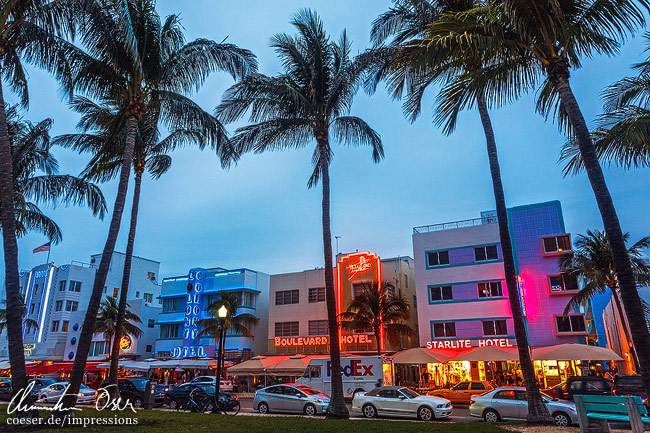 General view of the Art Deco hotels Colony, Boulevard and Starlite.

Ansicht der Art-Deco-Hotels Colony, Boulevard und Starlite.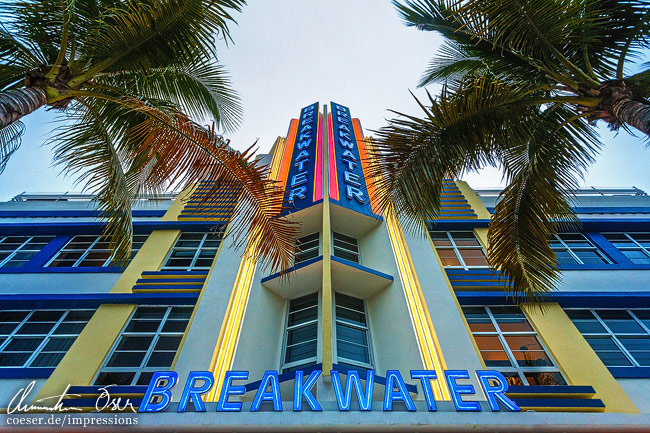 Close-up of the face of the Art Deco Breakwater hotel.

Nahaufnahme der Fassade des Art-Deco-Hotels Breakwater.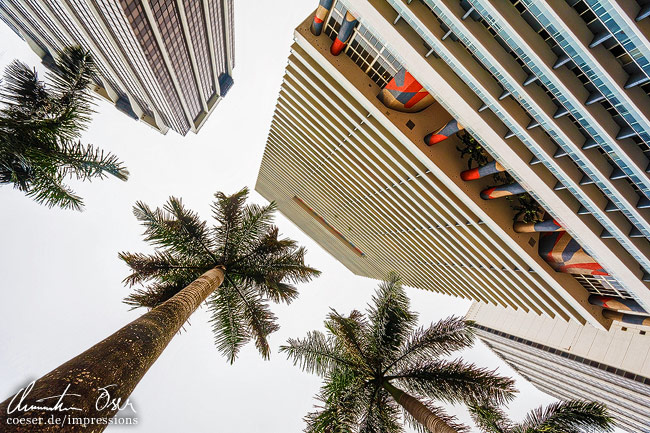 Palms and skyscrapers in Downtown Miami.

Palmen und Wolkenkratzer in Downtown.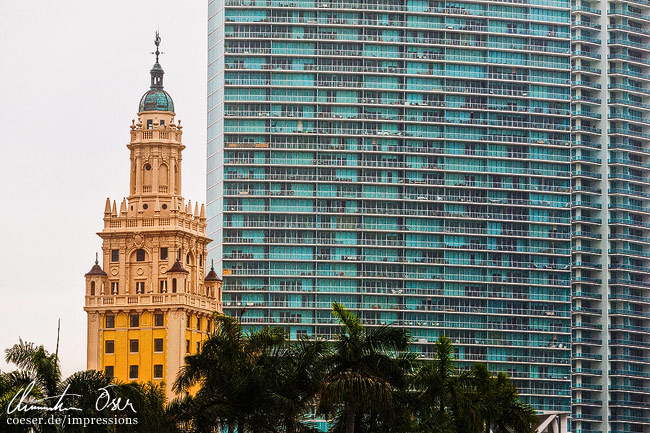 The old freedom tower close to a modern residential building.

Der alte Freedom Tower neben einem modernen Wohngebäude.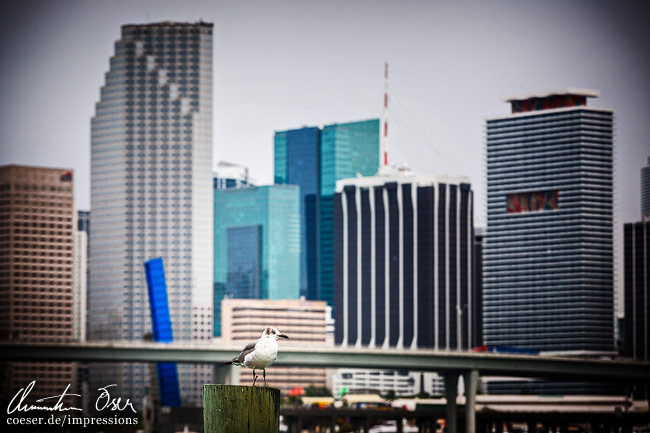 A sea gull in front of the skyline.

Eine Seemöwe vor der Skyline von Miami.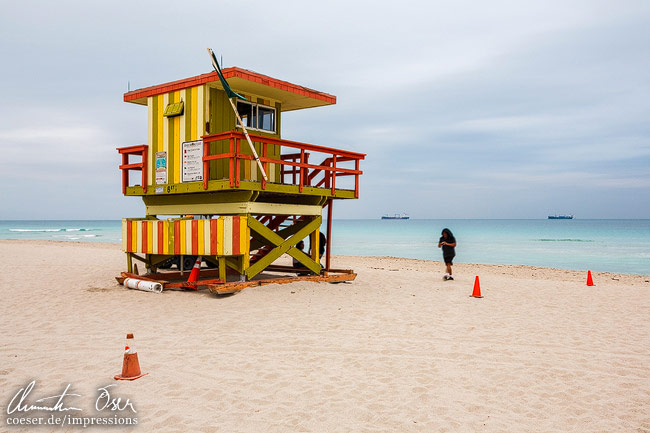 A colorful lifeguard tower at South Beach.

Ein farbenfroher Rettungsturm am Strand von South Beach.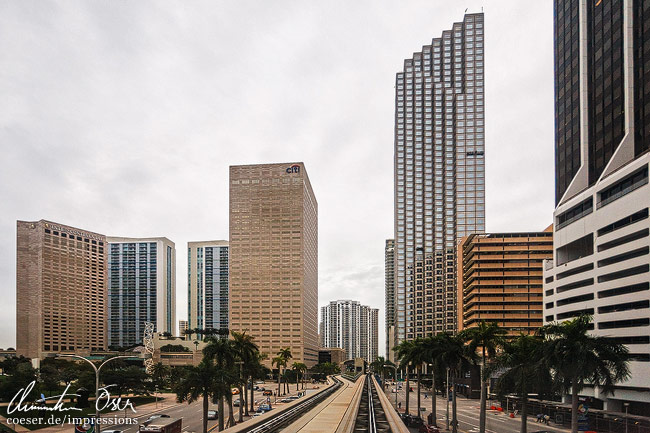 View on the Downtown high rise buildings as seen from the People Mover.

Blick aus dem People Mover auf Hochhäuser in Downtown.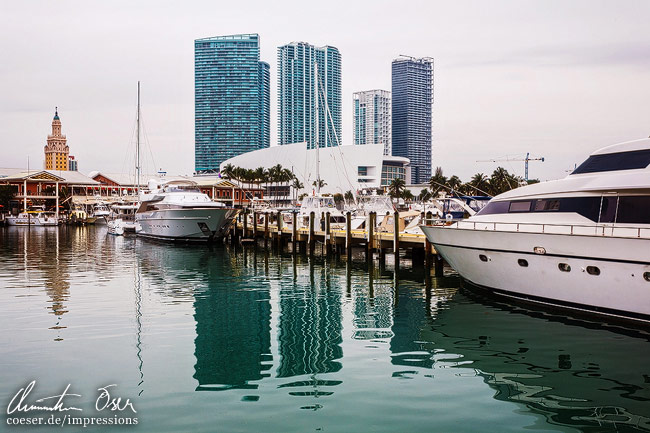 View on Bayside Marina, the freedom tower and some skyscrapers.

Blick auf die Bayside Marina, den Freedom Tower und einige Wolkenkratzer.
nach oben / back to top